Jenness Park Conference Center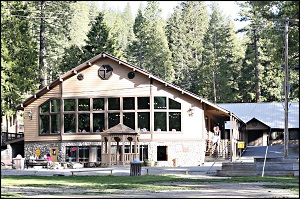 Perched in the Sierra Nevada Mountains near Sonora, Jenness Park Christian Camp is owned and operated by the California Southern Baptist Convention. The camp has been dedicated to meeting the spiritual needs of campers for more than 50 years and has been home to Centrifuge since 1983.
Jenness Park provides everything needed to escape the stresses of one's routine and to enjoy the beauty of God's creation. The Centrifuge experience here offers great outdoor recreation ranging from a ropes course to backpacking to a lake with paddleboats. In addition to an intimate auditorium and comfortable dining hall (with some of the BEST camp food you will find anywhere in the country), Jenness Park also has a general store, coffeehouse, indoor game area and lighted amphitheater.
Camp Size: 300-500.
We use a variety of housing on campus as many of our weeks fill up. For pictures of accommodations Click Here.